Upcoming Events
The Fourth SECLI-FIRM Stakeholder Workshop is free and online
Monday 15 June 2020
First SECLI-FIRM Stakeholder Workshop
7 June 2018  Brussels, Belgium
Our first stakeholder workshop took place at WindEurope head office on Rue d'Arlon in Brussels, Belgium on 7 June 2018. It was held on this date to coincide with EUSEW's Sustainable Energy Week which took place in Brussels from 4 to 8 June 2018. Since this workshop was held so close to the start of the project, the core theme was the overview, objectives and plan of the SECLI-FIRM project.
Second SECLI-FIRM Stakeholder Workshop
17 January 2019  Milan, Italy
Our second stakeholder workshop took place at the Hotel Palazzo delle Stelline in Milan, Italy on 17 January 2019. The event provided a unique opportunity for climate research specialists and industry experts to explore the ways seasonal climate forecast models can be assessed and combined to increase their value to the energy and water industries.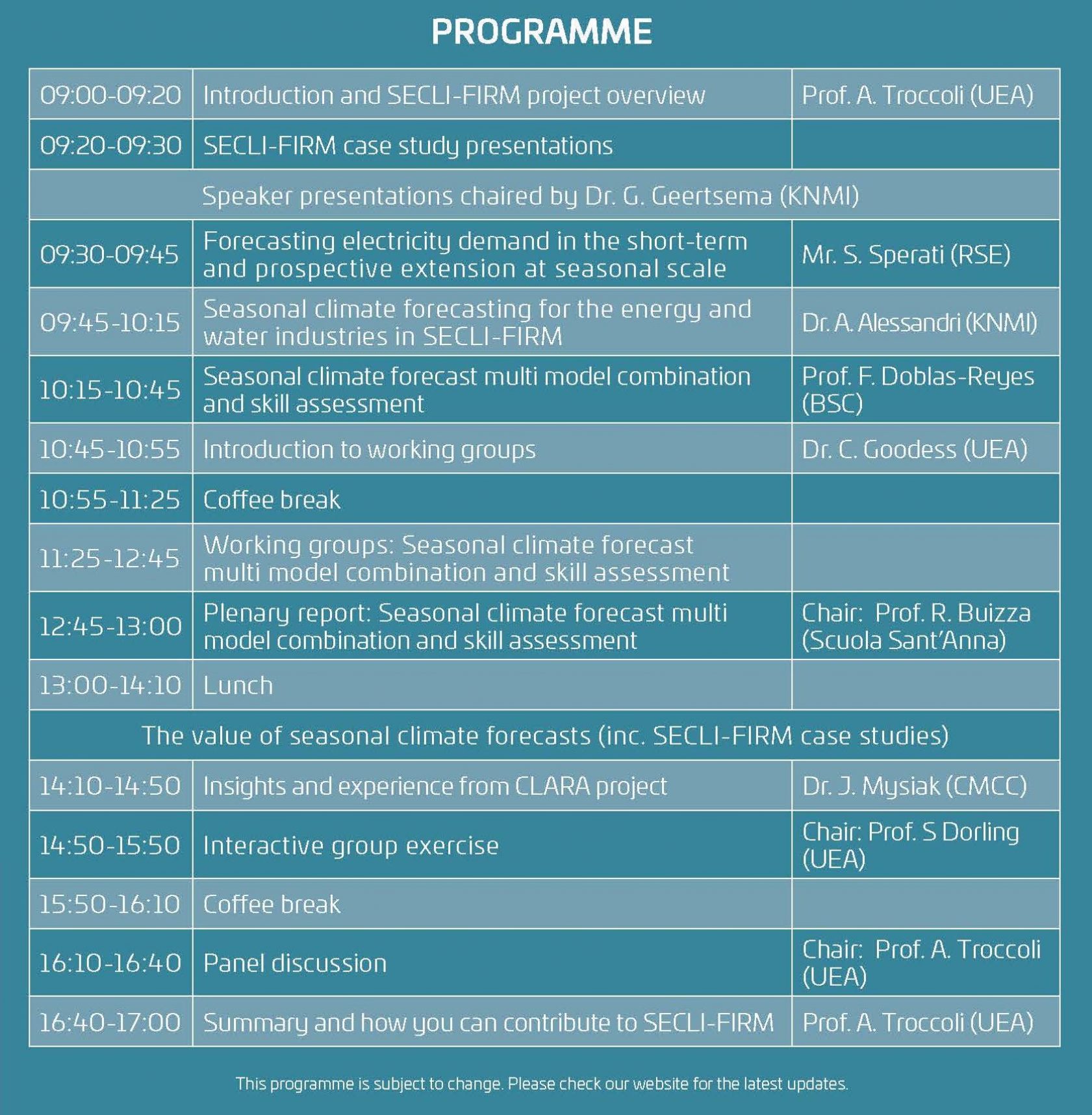 Third SECLI-FIRM Stakeholder Workshop
18 September 2019  Norwich, UK
Our third stakeholder workshop took place at the Dunston Hall Hotel just outside Norwich, UK on 18 September 2019. The event combined the scheduled Advisory Board meeting, along with a project meeting and the Stakeholder Workshop into one to save time and costs. The objectives were to gain feedback and commentary on the project so far, to define and outline the key messaging and benefits for exploitation, to encourage consideration of climate and weather effects on operations and long-term decision making and to discuss the communication of benefits to users and how to make the learning applicable to the industry.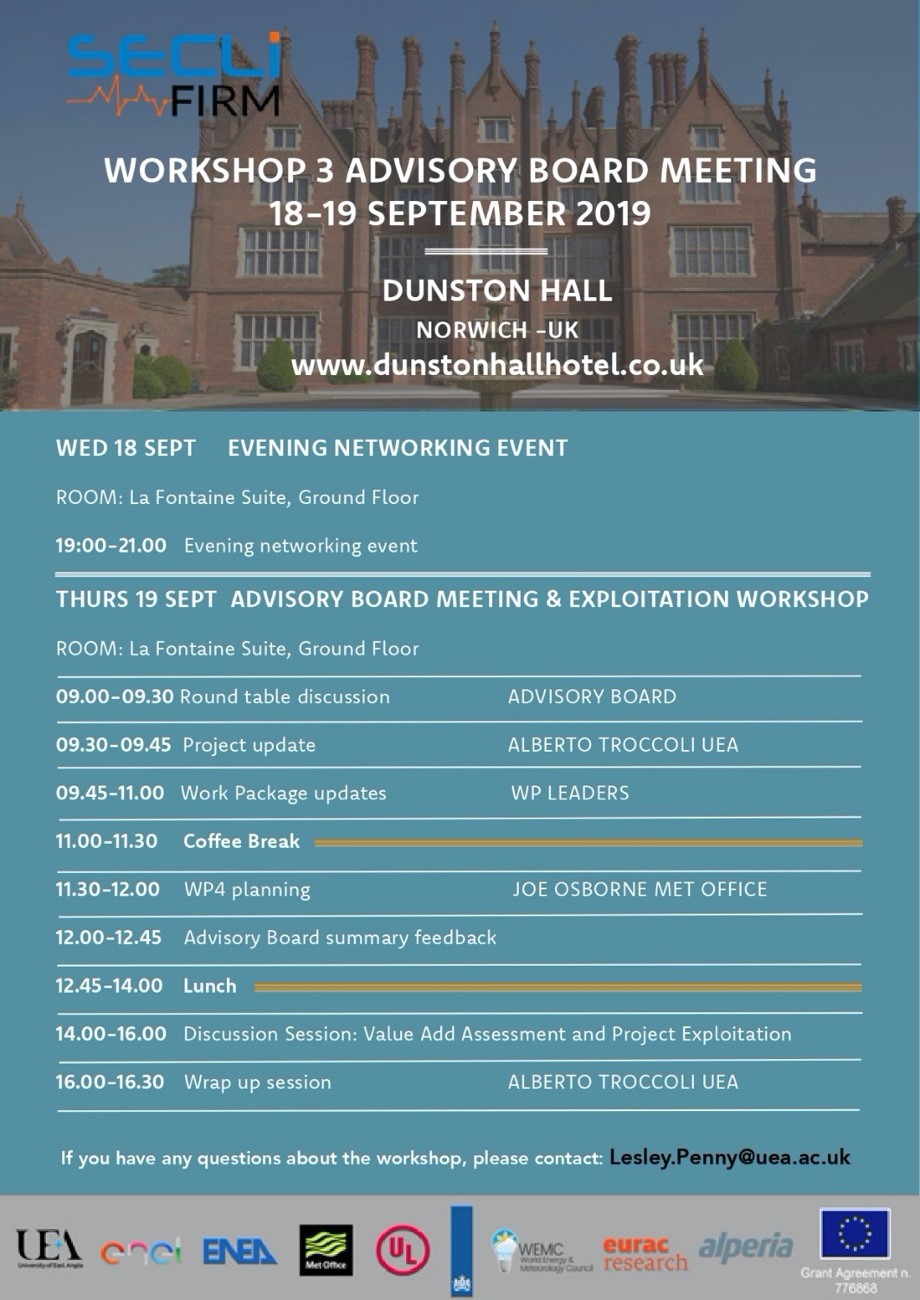 The First SECLI-FIRM Webinar
 – 
We are proud to announce the first in a new series of FREE webinars took place in January to introduce the overall SECLI-FIRM project objectives and present some results from the case studies which form the building blocks of the project. An emphasis was placed on the interaction with stakeholders and the framework for assessing the value of seasonal forecasts.
View the flyer for more information.